Years past:

2015
2014
2013
2012
2011
2010
2009
2008
Stirrin' It Up December 26, 2009
Ms. Eileen Crane
CEO and Winemaker
Domaine Cameros
www.domainecarneros.com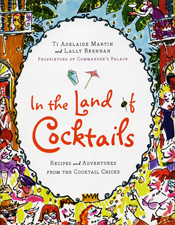 IN THE LAND OF COCKTAILS
By: Ti Martin & Lally Brennan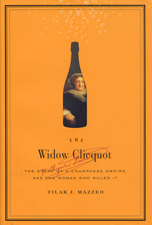 THE WIDOW CLICQUOT
By: Tilar J. Mazzeo
Stirrin' It Up December 19, 2009
Carolyn Bercier
Deputy Director
Hermann-Grima/Gallier Historic Houses
820 St. Louis Street
New Orleans, LA 70112
(504) 525-5661
www.hgghh.org
info@hgghh.org
Chef Gunter Preuss
Broussard's
819 Rue Conti
New Orleans, LA 70112
(504) 581-3866
www.broussards.com
information on Reveillon events in New Orleans
www.neworleansonline.com/christmas

Stirrin' It Up December 12, 2009
Chef John Zehnder
Zehnder's of Frankenmuth
730 S. Main
Frankenmuth, MI 48734
www.zehnders.com
Hans J. Schadler CEC,AAC
Executive Chef/Culinary Director
Colonial Williamsburg Hospitality Group
PO Box 1776
Williamsburg, Virginia 23187-1776
www.history.org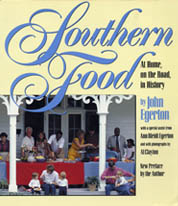 SOUTHERN FOOD
At Home, on the Road, in History
by: John Egerton
Stirrin' It Up December 5, 2009
Brother Luke
Abbey of Gethsemani
1-800-549-0912 (to order)
http://www.gethsemanifarms.org/
Ms. Anne Butler
Butler Greenwood Plantation
8345 US Highway 61
St. Francisville, LA 70775
http://www.butlergreenwood.com/
The accomplished author of a dozen books and a career journalist with hundreds of articles published in newspapers and magazines, Anne Butler can conduct tours combining the history of Butler Greenwood Plantation with book reviews, since many of her books are set right on the plantation. Book clubs and other groups must make prior arrangements by phoning 225-635-6312.
Stirrin' It Up November 28, 2009
Ms. Hope Hoffpauir
Hoffpauir House B & B
4257 Roberts Cove Road
Rayne, LA 70578
www.hoffpauirhouse.com
337-788-1050 or 337-783-8240
hoffpauirhouse1@aol.com
Stirrin' It Up November 21, 2009
Kathleen Wall
Food Historian
Plimoth Plantation
137 Warren Avenue
Plymouth, MA 02360
http://www.plimoth.org/kids/recipes.php
Stirrin' It Up November 14, 2009
Mr. H.C. "Buddy" Miller
Plantation Pecan & Gift Company
HC-62 Box 139
Waterproof, Louisiana 71375
(318) 749-5421 (Information)
(800) 47PECAN (Orders Only)
(800) 477-3226
(318) 749-3770 (Farm Office)
(318) 749-5535 Fax
www.plantationpecan.com
Stirrin' It Up November 7, 2009
(rebroadcast of November 28, 2008)
Executive Chef William "Bill" Coyne
Union Oyster House
41 Union Street
Boston, MA 02108
www.unionoysterhouse.com
Mark Craig
General Manager
Claddagh Oyster House
Charlottetown, Prince Edward Island, CANADA
(902) 892-9661
www.claddaghoysterhouse.com
Stirrin' It Up October 31, 2009
Rachel Witwer
Executive Director
Save Our Cemeteries, Inc.
504.525.3377
www.saveourcemeteries.org
Adam Stevenson
Board member and
volunteer tour guide
Stirrin' It Up October 24, 2009
Dr. Thomas J. Koske
Professor Emeritus
School of Plant, Environmental and Soil Sciences
Tkoske@agcenter.lsu.edu
Website for the Market in Baton Rouge
http://redstickfarmersmarket.org/main/
Louisiana Farmers Markets
http://www.chef2chef.net/marketplace/farmer-markets/states/louisiana.htm
http://www.farmersmarketonline.com/fm/Louisiana.htm
Louisiana Seniors Farmers Market Program: Through November 30th
http://www.ldaf.state.la.us/portal/Offices/MarketingAgricultural
EconomicDevelopment/FarmersMarketProgram/tabid/317/Default.aspx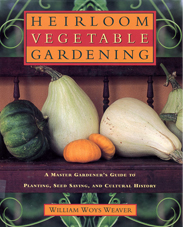 HEIRLOOM VEGETABLE GARDENING
A Master Gardner's Guide to Planting,
Seed Saving, and Cultural History
by: William Woys Weaver
Stirrin' It Up October 17, 2009
Jesse Breaux, Jr.
Sugar Cane Farmer
Franklin, LA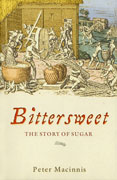 BITTERSWEET
The Story of Sugar
By: Peter Macinnis
Stirrin' It Up October 10, 2009
Dexter Guillory, owner
Riceland Crawfish, Inc.
Riceland@charter.net
Stirrin' It Up October 3, 2009
Ben Becnel Jr.
Ben and Ben Fresh Farm Produce Stand
14977 Hwy 23
Belle Chasse, LA 70037
http://www.freewebs.com/benandbenbecnel/
Stirrin' It Up September 26, 2009
Mr. Clarence Berken
Rice Producer
Lake Arthur, LA
http://www.usarice.com/



Music


Rice, Red Beans and Turnip Greens - Little Richard
Jambalaya - Waylan Thibodeaux
Chicken Soup and Rice - Carole King
Red Beans - Prof. Longhair
Stirrin' It Up September 19, 2009
Chef Michel Bouit
World of MBI
PO Box 6468
Chicago, IL 60680
(312)663-5701
www.worldofmbi.com
Stirrin' It Up September 12, 2009
Mr. Joe Cahn
Commissioner of Tailgating
www.tailgating.com
TAILGATING TIPS FROM THE COMMISH
Stirrin' It Up September 5, 2009


Mr. Alexandre M.G. Stiernon
Calle, Columbia
www.juanvaldez.com
www.coffeeterms.com

General Tips for a Perfect Cup of Coffee
Four methods to make really good iced Coffee
Different Brewing Methods
Music


Coffee Song - Frank Sinatra
Black Coffee in Bed - Squeeze
Black Coffee - Peggy Lee
Coffee - Job Striles

THE COMPLETE BOOK OF COFFEE
By: Harry Rolnick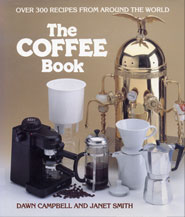 THE COFFEE BOOK
By: Dawn Campbell and Janet Smith
Stirrin' It Up August 29, 2009


Anthony "Tadon" Miletello
Gardener
Livonia, LA

THE GOOD COOK'S BOOK OF TOMATOES
By: Michele Anna Jordan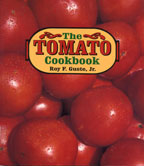 THE TOMATO COOKBOOK
Stirrin' It Up August 22, 2009


Dr. Ian G. Warkentin


Associate Professor


Environmental Science Unit
Memorial University
Corner Brook NL, A2H 6P9 CANADA

Thomas Savage Bookseller
7819 Bluebonnet
Baton Rouge, LA 70810
225-766-9262
http://thomassavagebooks.com/Home.html

Stirrin' It Up August 15, 2009
Mr. Scott Callais
General Manager
Jubans Restaurant

Mr. Kevin Kimball
General Manager
Camelot Club

As members of the Baton Rouge Epicurean Society
Fête Rouge
www.bresbr.com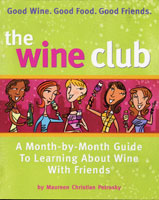 THE WINE CLUB
A Month-by-Month Guide to Learning About Wine with Friends
By: Maureen Christian Petrosky
Stirrin' It Up August 8, 2009
Francisco Sterling
Sonia Hebert
Latin Corner Restaurant
201 Railroad Ave
Morgan City, LA 70380
(985) 385-2404

LA COCINA DE MAMÁ
The Great Home Cooking of Spain
By: Penelope Casas
Stirrin' It Up August 1, 2009


Luca DiMartino, Partner
Latte E Miele
17650 Highland Road
Baton Rouge, LA 70810
225-751-4555
Hours: 10AM-10PM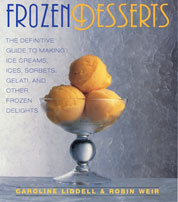 FROZEN DESSERTS
The Definitive Guide to Making Ice Creams,
Ices, Sorbets, Gelati, and Other Frozen Delights
By: Caroline Liddell & Robin Weir
Stirrin' It Up July 25, 2009


Ms. Beverly Ellen Schoonmaker Alfeld
The Jamlady
Cook, Seal and Process
Box 874
Crystal Lake, IL 60014
(815)459-9518
jamlady@jamlady.com
www.jamlady.com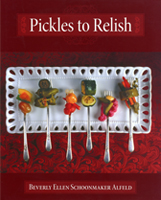 PICKLES TO RELISH
By: Beverly Ellen Schoonmaker Alfeld
Stirrin' It Up July 18, 2009


John Arena
Retired restaurateur,
owner of Winston's in Toronto
Tim Soufan
owner and Executive Chef
of FlavorThink

WINSTON'S
The Life and Times of a Great Restaurant
By: Herbert Whittaker
Arnold Edinborough
Stirrin' It Up July 11, 2009


Chef Michel Marcais
Michabelle Inn and Restaurant
1106 South Holly Street
Hammond, LA
(985) 419-0550
www.michabelle.com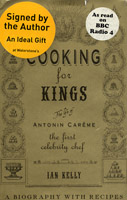 COOKING FOR KINGS
The Life of Antonin Carême
the First Celebrity Chef
By: Ian Kelly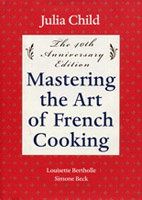 MASTERING THE ART OF
FRENCH COOKING: VOLUME I
By: Julia Child
Louisette Bertholle
Simone Beck
Stirrin' It Up July 4, 2009


Gail Cassady
Manager of History Interpretation
Historic Mount Vernon
3200 Mount Vernon Memorial Highway
Mount Vernon, VA 22121

Music
This Land is Your Land - unknown artists
76 Trombones - US Air Force Heritage Band
Glory, Glory Hallelujah - unknown artists
An American Trilogy - Elvis Presley

Chef John Folse's Favorite Frozen Treat Machines

Top Pick:
Musso Lussino
It's got style, it's got beauty and it's a performer, too. Retails for about $600 and features a 250-watt motor, 1½-quart capacity and about a 30 minute turnaround.

Power Pick:
Musso Pola
For those willing to sacrifice a little design for pure power and extra servings. Retails for about $1,100 and features a 300-watt motor, 2-quart capacity and a batch every 20 minutes.

Bargain Pick:
Cuisinart ICE-50 Supreme Ice Cream Maker
Not as finely engineered as its counterparts, perhaps, but for the price, it's hard to beat. Just $250 will get you a reliable, user-friendly ice cream machine. It can take up to an hour to create about a quart, but the results are well worth the wait.

Stirrin' It Up June 27, 2009
Ms. Ann Johnson
Lea's Lunchroom
US Highway 71
PO Box 458
Lecompte, LA 71346
(318) 776-5178
www.leaslunchroom.com

Music
American Pie - Don McLean
Honey Pie - The Beatles
Sugar Pie Honey Bunch - Four Tops
Cherry Pie - Skip and Flip

APPLE PIE
An American Story
By: John T. Edge
Stirrin' It Up June 20, 2009


Chef Michel Richard
Citronelle
Latham Hotel
3000 M Street, NW
Washington, DC
(202)625-2150
www.citronelledc.com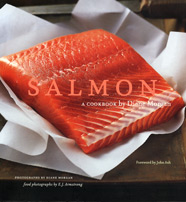 SALMON
A Cookbook by:
Diane Morgan

Stirrin' It Up June 13, 2009


Chicago Al Giffin
Al's Chicago Dogs
670 O'Neal Lane
Baton Rouge, LA 70816
(225) 275-1996

Stirrin' It Up June 6, 2009
Mr. Bubba Frey
Owner
Motawa Country Store &
Bubba Frey's Restaurant
29017 Crowley Eunice Hwy
Mowata, LA
(on LA 13 about 11 miles from Eunice)

Music
Traditions - Byron Hill
Little Red Rooster - Sam Cooke
History Repeating - Propeller Heads
History Mostly - Fran Avni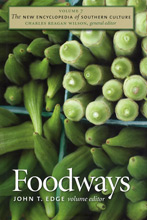 Volume 7
The NEW ENCYLOPEDIA of SOUTHERN CULTURE
By: Charles Reagan Wilson, general editor
Foodways
John T. Edge, volume editor
Stirrin' It Up May 30, 2009
Mr. Willie Foster
Biscuit King's Fun Barn
9555 County Road 24
Fairhope, AL 36532
(251) 928-2424
Music


Biscuit Bakin' Mama - American Blues Box
Biscuit Girl - Dana Hubbard
Gravy and Biscuits - Larry Mink
Biscuit Heaven - Elliot Essman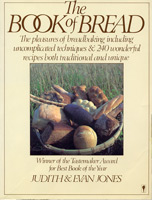 THE BOOK OF BREAD
The pleasures of breadbaking including
uncomplicated techniques & 240 recipes
both traditional and unique
By: Judith & Evan Jones

MUFFINS
Nut Breads and More
By: Barbara Kanerva Kyte &
Katherine Hayes Greenberg
Stirrin' It Up May 23, 2009
Daphne Derven
Executive Director
New Orleans Food and Farm Network
PO Box 13185
New Orleans, LA 70185
www.noffn.org
Music
What a Wonderful World - Louis Armstrong
You are What You Do - Various Artists
Big Yellow Taxi - Counting Crows
This Land is Your Land - Peter, Paul and Mary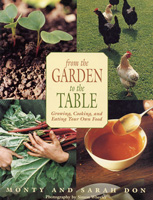 FROM THE GARDEN TABLE
By: Monty & Sarah Don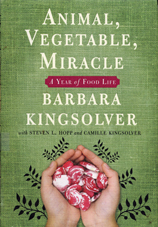 ANIMAL, VEGETABLE, MIRACLE
A Year of Food Love
by: Barbara Kingsolver

Month-By-Month GARDENING
in LOUISIANA
By: Dan Gill
Stirrin' It Up May 16, 2009
John "Doc" Willoughby
Executive Editor
Gourmet Magazine
4 Times Square #5
New York, NY 10036
www.gourmet.com
646.336.6626
Music
Boogie Woogie BBQ - Mitch Woods
Too Much BBQ - Big Twist and the Mellow Fellows
Barbecue - Robert Earl Keen
BBQ Stain - Tim McGraw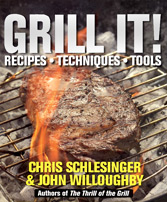 GRILL IT!
Recipes - Techniques - Tools
By: Chris Schlesinger & John Willoughby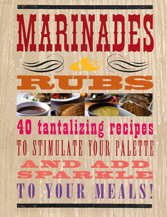 MARINADES & RUBS
40 Tantalizing Recipes to Stimulate Your
Palette and Add Sparkle to Your Meals!
By: Love Food - Parragon Books Ltd. - Carol Wilson
Stirrin' It Up May 9, 2009
Christina Arokiasamy
Author, Culinary Instructor, Gastronomic Guide
Author of The Spice Merchant's Daughter
www.christinaarokiasamy.com
Christina@chistinaarokiassamy.com
(206)859-9566
Music
Spice it Up - The Crawdaddies
Sugar and Spice - The Archies
Herbs and Spice - Reyold D. Philipsek
Spice Ship - Bill Ring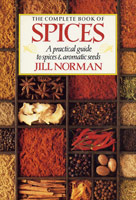 THE COMPLETE BOOK OF SPICES
A practical guide to spices & aromatic seeds
By: Jill Norman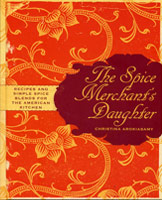 THE SPICE MERCHANT'S DAUGHTER
Recipes & Simple Spice Blends For The American Kitchen
By: Christina Arokiasamy
Stirrin' It Up May 2, 2009
Mr. Zoom Nguyen
Businessman
Parishioner of St. Anthony of Padua &
Emmanuel Le Can Phung Catholic Church
2305 Choctaw Drive
Baton Rouge, LA 70805
http://www.gxvnbatonrouge.org
Music
One the Mountain Top - Khac Chi Ensemble (Vietnamese)
Kodo - The Yosida Brothers (Japanese)
To the South - Tan Dun and Yo-Yo Ma (Contep. Classical Chinese)
The Magnificent Bronze
Gorge - Weishan Liu (Chinese – a Guzhang master performer)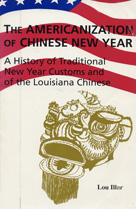 THE AMERICANIZATION OF CHINESE NEW YEAR
A History of Teraditional New Year Customs and of the Louisiana Chinese
By: Lou Illar
Stirrin' It Up April 25, 2009
Stephanie Leblanc
General Manager
Hello Sushi
18291 Highland Road
Suite 101-103
Baton Rouge, LA 70810
(225) 751-2888
www.hellosushi.com
Music:
Sushi - C. B. Luce
Sishi Lollipop - Katie McD
Ready for Sushi - Carl Scott
Fried Sushi - Chris Bellamy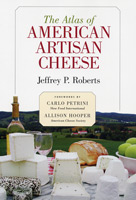 The Atlas of
AMERICAN ARTISAN CHEESE
By: Jeff Roberts
Stirrin' It Up April 18, 2009
Ms Leah Chase
Dooky Chase Restaurant
2301 Orleans Avenue
New Orleans, LA 70119
(504) 821-0535
Music:
Ain't Nobody Here but us Chickens - Louis Jordan
Mama's Fried Chicken - Roddie Romero and the Hub City All-Stars
Fried Chicken - Billy Price
Good Fried Chicken - Kyle Lovett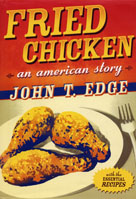 FRIED CHICKEN
An American Story
By: John T Edge
Stirrin' It Up April 11, 2009
Dr. Shirley J. Sands
Historian and Archivist
Chef John Folse & Company
2517 S. Philippe Avenue
Gonzales, LA 70737
(225) 644-6000
shirleys@jfolse.com
www.jfolse.com
Stirrin' It Up April 4, 2009
Mr. Stephen Minville
Director
Louisiana Crawfish Farmers Association
PO Box 257
St. Martinville, LA 70582
(337) 394-8182
www.crawfishfarmer.com

THE LOUISIANA CRAWFISH COOKBOOK
By: Bunny Jumonville & Joy Mounger
Stirrin' It Up March 28, 2009
Greg Ison
Ison's Nursery and Vineyeards
6855 Newman Road ( GA Hwy 16)
P.O. Box 190
Brooks, GA 30205
www.isons.com
Stirrin' It Up March 21, 2009
Mr. Robert Souvestre
Agent (Horticulture) and Master Gardener Coordinator
Burden Center
LSU AgCenter
4560 Essen Lane
Baton Rouge, LA 70808
(225) 763-3990
Bsouvestre@agcenter.lsu.edu
www.lsuagcenter.com



Month-By-Month GARDENING
in LOUISIANA
By: Dan Gill
Stirrin' It Up March 14, 2009
Dr. Daniel Picot
Director
Center of Research and Documentation
Oratory of St Joseph of Mont Royal
3800 Queen Mary Road
Montreal (Quebec) H3V 1H6
(514) 733-8211
archives@osj.qc.ca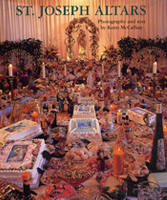 ST. JOSEPH ALTARS
Photography and text by:
Kerri McCaffety
Stirrin' It Up March 7, 2009


Chef John Kinsella
Cincinnati State Technical and Community College
3520 Central Parkway
Cincinnati, OH 45223
John.kinsella@cincinnatistate.edu

MAKING THE IRISH AMERICAN
History & Heritage of the Irish in the United States
Edited By: J.J. Lee and Marion R. Casey
Stirrin' It Up February 28, 2009


Jeff Cavins
PO Box 1533
Maple Grove, MN 55311
www.jeffcavins.com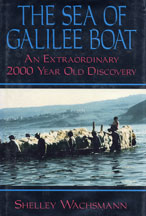 THE SEA OF GALILEE BOAT
An Extraordinary 2000 Year Old Discovery
By: Shelley Wachsmann
Stirrin' It Up February 21, 2009


Mr. Clarence A. Becknell, Sr.
Historian
Zulu Social Air and Pleasure Club
Clarence.becknell@us.army.mil
(504) 615-8655

Arthur Hardy's
MARDI GRAS GUIDE
33rd Annual Edition 2009
Authur Hardy Enterprises, Inc.
230 Devon Drive, Mandeville, La 70448
(504) 913-1563
Stirrin' It Up February 14, 2009


Mr. James Henderson
Beekeeper
Owner of Golden Delight Honey Farm
(225) 803-5406
www.goldendelighthoney.com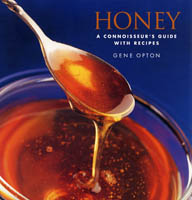 HONEY
A Connoisseur's Guide with Recipes
By: Gene Opton
Stirrin' It Up February 7, 2009


Mr. Rob Nelson
President and COO
Elmer Candy Company
401 N. 5th Street
Ponchatoula, LA 70454
(985) 386-6166
www.elmercandy.com

DEATH BY CHOCOLATE
The Last Word On A Consuming Passion
By: Marcel Desaulniers of the
Trellis Restaurant
Stirrin' It Up January 31, 2009


Dr. Jessica B. Harris
Scholar in Residence
Ray Charles Chair in African American Material Culture
Dillard University - New Orleans, LA
www.africooks.com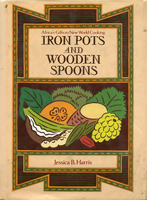 Africa's Gifts to New World Cooking
IRON POTS AND WOODEN SPOONS
By: Jessica b. Harris

BUTTER BEANS TO BLACKBERRIES
Recipes from the Southern Garden
By: Ronni Lundy
Stirrin' It Up January 24, 2009


Tia Harrison, Co-Owner
Avedano's Holly Park Market
235 Cortland Avenue
San Francisco, CA
(415) 285-MEAT
www.avedanos.com

THE SAUSAGE-MAKING COOKBOOK
By: Jerry Predika
UNFAMILIAR CUTS:
A GUIDE TO BUTCHER FAVORITES
From Food & Wine (November 2008)
- Instead of Tenderloin Roasts try Top Round,
a less expensive cut that's great for roasting.
- Instead of Filet Mignon try Teres Major,
a super-tender cut that's more flavorful
- Instead of Lamb Shanks try Lamb Short Ribs,
a trendy restaurant cut.
- Instead of Pork Butt/Fresh Ham try Picnic Shoulder,
which has lots of skin for crisping.
- Instead of Pricey Veal Chops try Veal Shoulder,
delicious when braised until tender.
Stirrin' It Up January 17, 2009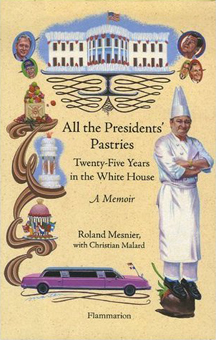 ALL THE PRESIDENTS' PASTRIES
Twenty-five Years in the White House
By: Roland Mesnier and Christian Malard
Stirrin' It Up January 10, 2009
Mr. Bob Kellerman
CEO Lodge Manufacturing
PO Box 380
South Pittsburg, TN 37380
To order: (423) 837-7181
www.lodgemfg.com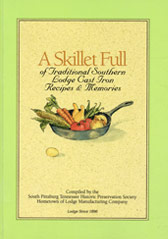 A SKILLET FULL
of Traditional Southern Lodge Cast Iron Recipes & Memories
Compiled by the South Pittsburg Tennesse Historic Preservation Society Hometown of Lodge Manufaturing Company

LODGE PRESENTS CHEF JOHN FOLSE'S CAST IRON COOKING
A Historical Collection from America's Culinary Regions
By: Chef John Folse, CEC, AAC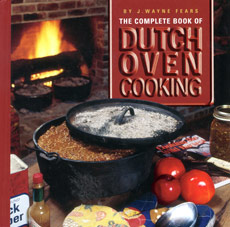 THE COMPLETE BOOK OF DUTCH OVEN COOKING
By: J. Wayne Fears
Stirrin' It Up January 3, 2009
Linda Greco, R.D., L.N.
Louisiana Program Account Manager
Southeast Dairy Association
lgreco@sudiainc.com
www.Louisiana2step.com
www.mypyramid.gov
Copyright © 2007 Chef John Folse & Company.
2517 South Philippe Ave. • Gonzales, LA 70737 • (225) 644-6000 • FAX (225) 644-1295